Example recordings and related video's regarding the VU-NT&L Popup Studio. For more information, visit
these pages
.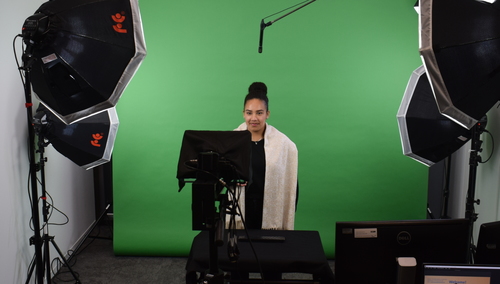 …Read more
Less…
Sophia de Jong recorded a series of Lightboard clips as a companion to a statistics course. During the recording of the last clip I recorded some scenery to demonstrate…

Instead of the traditional 90 minute lecture format, I recorded three 30-minute lecture segments for an asynchronous B1 Developmental Psychopathology course.

Recording in Pop-Up studio. Courtesy https://metis-onderwijsadvies.nl/

Sophia de Jong combined a PowerPoint-style screencast with a Lightboard recording: "Last year I prerecorded videos for my statistics course. The videos are quite…

Inleiding over het gebruik van onderwijsleermateriaal gepubliceerd onder creative commons voorwaarden.

Introductie filmpje BKO cursus Learn! Academy Gabriel NOOT: zie dit filmpje aub niet als de standaard die je moet gebruiken voor je eigen video. Neem je eigen video op…

A brief introduction of the Popup Studio and it's possibilities by Silvester Draaijer.
Search for ""